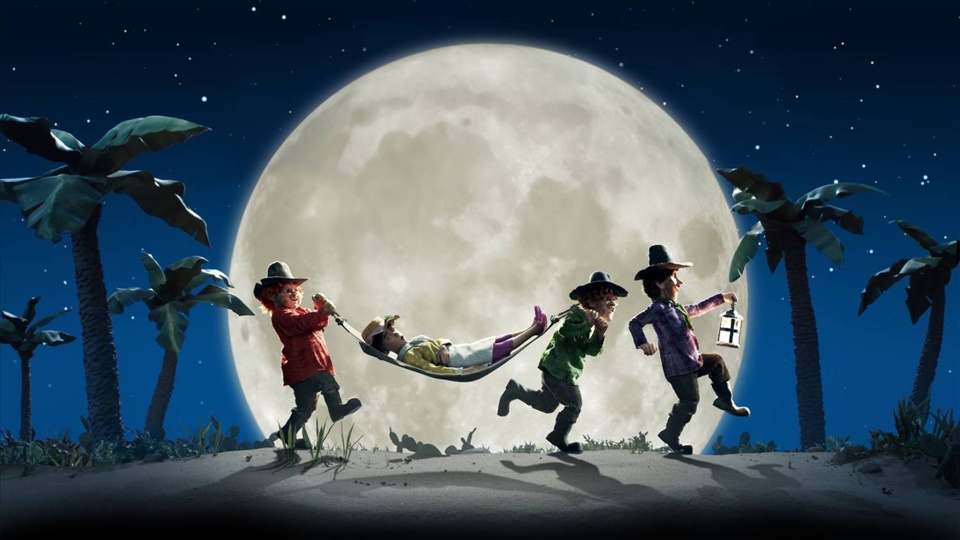 Olbmot, rievvárat ja Kardemomme-gávpot
You should not bother others, you should be friendly and kind, and otherwise, you can do whatever you want.
Watch Thorbjørn Egner's beloved story about the Cardamom Town in this animated film for the whole family! Meet the three robbers, Aunt Sophie, and Chief of Police Bastian in this lively and colorful film, and listen to all the familiar songs in a new rendition.
| | |
| --- | --- |
| Category: | Animation |
| Genre: | Animation, kids |
| Director: | Morten Hyld Pettersen, Berit Margrethe Oskal, Elle Mari Dunfjell Oskal, Inger-Marie Oskal |
| Producer: | Duottar Studio, Lisa Marie Kristensen |
| Voices: | Ol Johan Gaup, Jon Iver Tellefsen, Nils Mikael Hætta Hansen, Rolf Amundsen, Inga Elisa Påve Idivuoma, Heaika Hætta, Isak Ailo Gaup, Anna Margaretha Oskal, Ánte Siri, Sara Inga Utsi Bongo, Áikin Piera Eira-Petteresen, Berit Margrethe Oskal, Lars Andreas Logje Johansen, Ánte Mihkkal Gaup, Johan Anders Paulsen, Per Vilhelm Söderbaum, Joakim Johansen, Mattias Sikku Valio, Mia Andréa Pulk |
| Country: | Norway |
The film is not available in your region